Looking for an Insurance Expert to Represent you with your claim?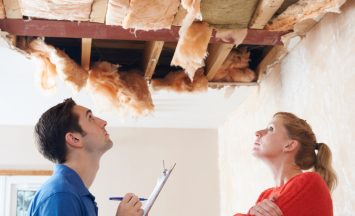 Why Choose S.A.B?
The insurance company employs its own adjusters and they offer to pay a sum as they see fit; in other words, what is to their advantage. On the other hand, as a Public Adjuster, we are the exclusive representatives for the policyholder, that's you, and we work diligently on your behalf toward a more favorable adjustment and final settlement.
Our Services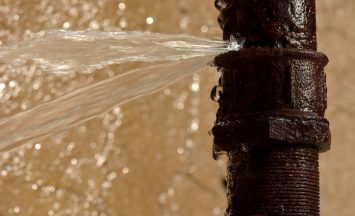 How Will S.A.B. Assist YOU?
We will advise and assist you the policyholder in presenting your claim. Remember, in as much as the insurance policy puts the burden on you the insured to prove damages and to present a detailed account of your loss, having a licensed public insurance adjuster (claims advocate) on your side, levels the playing field.
Learn More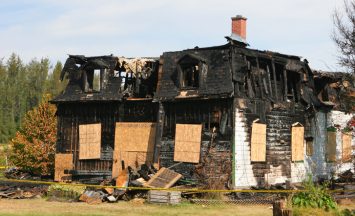 How Do We Get Paid?
We charge a small percentage of the settlement of the claim, which is established at the very beginning of the adjustment process. We are paid after the claim is settled, upon you receiving payment of your entitled insurance proceeds.
Contact Us
Insurance Claims Specialties
RESIDENTIAL INSURANCE CLAIMS
Homeowners, condominium unit owners, rental property owners and condominium associations and HOA's.
COMMERCIAL INSURANCE CLAIMS
Warehouses, strip centers, malls, building owners, sick buildings. Businesses include retail, service companies and restaurants.
WINDSTORM INSURANCE CLAIMS
Windstorms can vary from small roof damage to completely demolishing your home or business. In most cases, when storm damage happens, there is usually water damage that occurs to the inside of your property.
HEATER PUFF BACK INSURANCE CLAIMS
Heater puff backs are caused when a oil burner furnace doesn't ignite when it should. All of the vapors build up in the chamber and cause an explosion that blows soot throughout your home. When this oil soot goes airborne, it is very difficult to get it out of furniture and clothing. Walls, ceilings and floors will need to be cleaned and painted but, if the soot gets behind these items, replacement will often be required.
WATER DAMAGE CLAIMS
Water claims occur in many ways. They are the most common claims in the insurance industry. We handle everything from freezing pipes, toilet over flow, hot water tank that ruptures, washing machines, dishwashers and ice maker supply lines that bust, to name a few.
FIRE INSURANCE CLAIMS
Fire Damage is one of the most devastating things that a homeowner can experience. In most cases, it is the biggest investment that someone can have. After a fire occurs and the firefighters leave the scene, you will need to make an important decision that will affect the outcome of your claim. Call SAB Public Adjusters immediately to start looking out for your best interest, not just some adjuster that shows up after the fire.
Testimonials
We hired S.A.B. Public Adjusters to look out for our interest when a tree fell on our home. As we didn't know where to turn they stepped in and removed the burden from us when we were displaced from our home due to the extensive damage. Their professionalism and organization making sure our claim was prepared correctly and submitted to our Insurance Company within the time limits was like a weight lifted off our shoulders and we were able to concentrate on settling in to our new temporary environment until our home was reconstructed. We cannot thank them enough for not only keeping us abreast to each development with our claim but for also receiving a very fair settlement on our claim. We were able to rebuild our beautiful home in a very timely fashion. Thank you S.A.B. Public Adjuster's for a job well done. We will certainly recommend your Company to everyone.

John H.
, Cherry Hill, NJ
When we had a house fire at our home, S.A.B. Public Adjuster's came highly recommended to us. We called them immediately and it was the best decision we made to help and assist us at a very traumatic time in our lives. They not only put our building claim together, they also detailed every item in our home and submitted both claims to our Insurance Company on our behalf. At a very difficult time in our lives, they were there every step of the way to assist us in getting a very favorable claim settlement and we were able to move into our newly rebuilt home in a very timely manner. Thank you again S.A.B. Public Adjuster's, we truly appreciate the work you put into our claim. Your Company will be highly recommended to anyone that has a property claim.